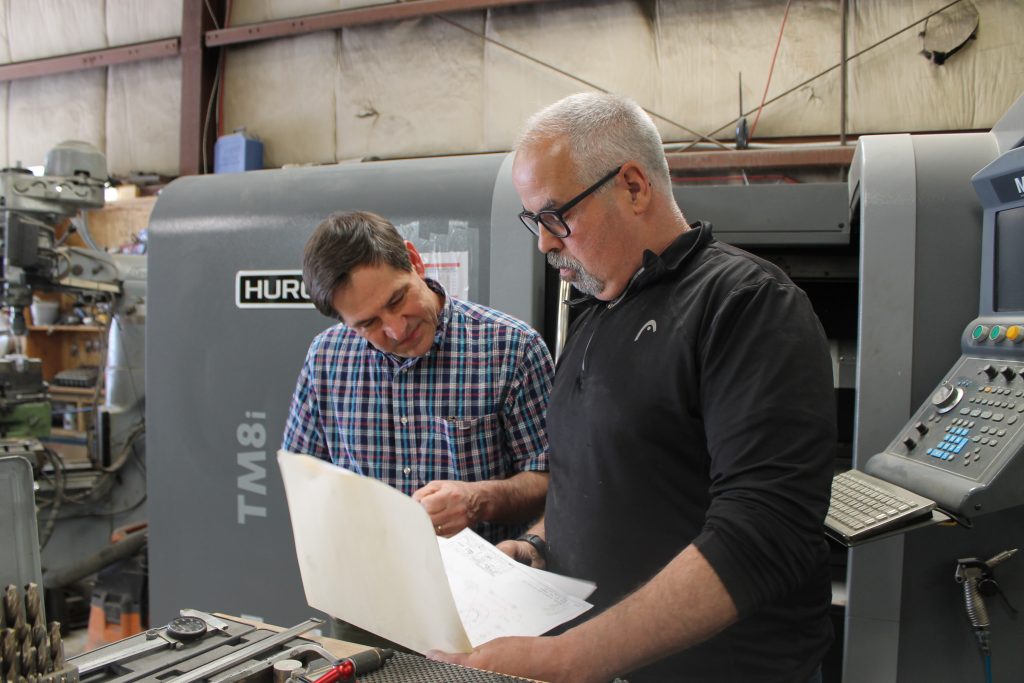 FOR IMMEDIATE RELEASE
CRANSTON, R.I., MAY 23, 2018
– Mearthane Products Corporation (MPC), a Rhode Island-based developer and manufacturer of customized polyurethane products and components, announced today that it has completed the acquisition of Rhode Island Water Jet LLC (RIWJ), a provider of precision Computer Numerical Control (CNC) components and machining services based in Newport, Rhode Island. The purchase of RIWJ represents the second acquisition by MPC in the past 12 months; having acquired Elmco Tool Inc. in September of 2017. RIWJ's precision machining expertise has made it a key supplier of close-tolerance components in demanding marine applications and other markets. "RIWJ has an expertise in utilizing CNC Water Jet technology to provide custom components requiring extremely tight tolerances," said Pete Kaczmarek, President and Chief Operating Officer of MPC. "This capability will expand our current machining capabilities to best serve existing customers and expand into new markets." RIWJ's operations will be relocated to Bristol, R.I., where it will be combined with Elmco Tool, a division of MPC. As part of this transition, Thomas Lemaire, founder and owner of RIWJ, will become the General Manager of the combined operations in Bristol, RI. Mr. Lemaire has over 30 years of experience specifying, installing and programming CNC machinery across a range of applications. Mr. Lemaire remarked, "I am delighted to be part of the growing MPC family. In addition to supporting existing customers, I look forward to engaging with a new set of customers across defense, marine, and industrial markets."
About Mearthane Products Corporation (MPC)
Mearthane Products Corporation (MPC) (www.mearthane.com) is a global technology leader in the development and manufacture of advanced polyurethane components. Building on over 50 years of formulation and processing experience, MPC partners closely with customers to develop innovative solutions to their toughest challenges in office automation, defense, banking, postal systems and a wide variety of industrial and consumer applications worldwide. MPC's products are made in the USA and shipped all over the world, leading to its award in 2017 as the Exporter of the Year for Rhode Island by the US Small Business Administration. MPC is proud to be a Veteran Owned Small Business (VOSB), and certified to ISO-9001:2015.
About Rhode Island Water Jet (RIWJ)
Rhode Island Water Jet LLC is a supplier of custom machined components for marine, defense, and industrial applications. RIWJ utilizes its precision CNC water jet, welding, milling and 3D prototyping capabilities to provide unique solutions on a quick turn basis.