Standard Shapes Prototyping
Solid and foam polyurethanes are available as sheets, bars, rods, tubes, and strips for OEM applications and prototyping and may be ordered by calling our sales department at
+1 (401) 946-4400
or emailing us at
sales@mearthane.com
. Standard shapes are available in both conductive and non-conductive formulations, and can be custom-formulated for wide ranges of durometer and other physical performance specifications.
Polyurethane Bars
Available in a number of different durometers and conductivity resistivities, our polyurethane bars can be custom made to fit any project specifications.
Urethane Bar Pricing
Polyurethane Strips
Mearthane polyurethane strips are available in custom specs to serve a number of versatile purposes. Choose your dimensions to make an order or contact us today for more information.
Urethane Strip Pricing
Polyurethane Rods
Durable, flexible, and available in a variety of durometers. Mearthane offers urethane rods in a number of lengths and diameters to suit nearly any project.
Urethane Rod Pricing
Polyurethane Tubes
Our Polyurethane tubes are the perfect solution for roller covers with high resistance to abrasion and ultra-long wear life. Available in standard and custom dimensions for projects of any size.
Polyurethane Tube Pricing
Polyurethane Sheets
Mearthane's polyurethane sheets are extremely durable, with superior resistance to abrasion, wear, oils, solvents, and weather. Contact us today for a quote; we cater to all projects large and small.
Polyurethane Sheet Pricing
---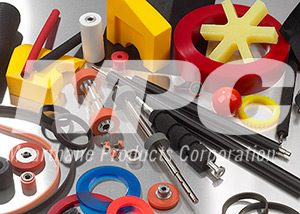 Conductivity
Conductive urethane standard shapes are available with conductivity/volume resistivity of E7 ohm-cm and E9 ohm-cm. Custom applications are available in a wider range of resistivity choices.
Durometer
Solid urethane standard shapes can be formulated in durometers from 5 Shore A to 80 Shore D