Quality Control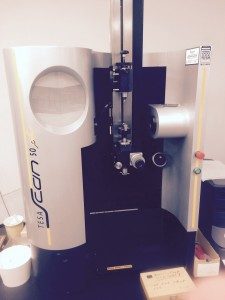 MPC has multiple quality initiatives in place to ensure complete customer satisfaction with both our products and our service:
Continual Improvement. MPC subscribes to the philosophy of continual improvement, known as Kaizen. This essentially means that all of our processes are continually evaluated and improved in terms of time required, resources used, resultant quality, and other relevant aspects.
Employee Training. Our employees are trained in Blueprint Reading, Geometric Tolerancing. Machine Set-Up, Safety, Inspection Procedures, and Statistical Process Control. This training gives them a better understanding of the products they manufacture and enables them to identify trends in a process and to make adjustments as necessary. If an employee feels a product does not meet a customer's specifications, that employee is empowered to place a product on hold and initiate a quality review.
Mearthane has a fully modern Quality Assurance Department with experienced staff and state of the art measuring equipment to confirm that your products meet all of your exacting standards.
These world-class systems enable MPC to engineer quality and performance into every product.