Fitness Wheels: Passion for Performance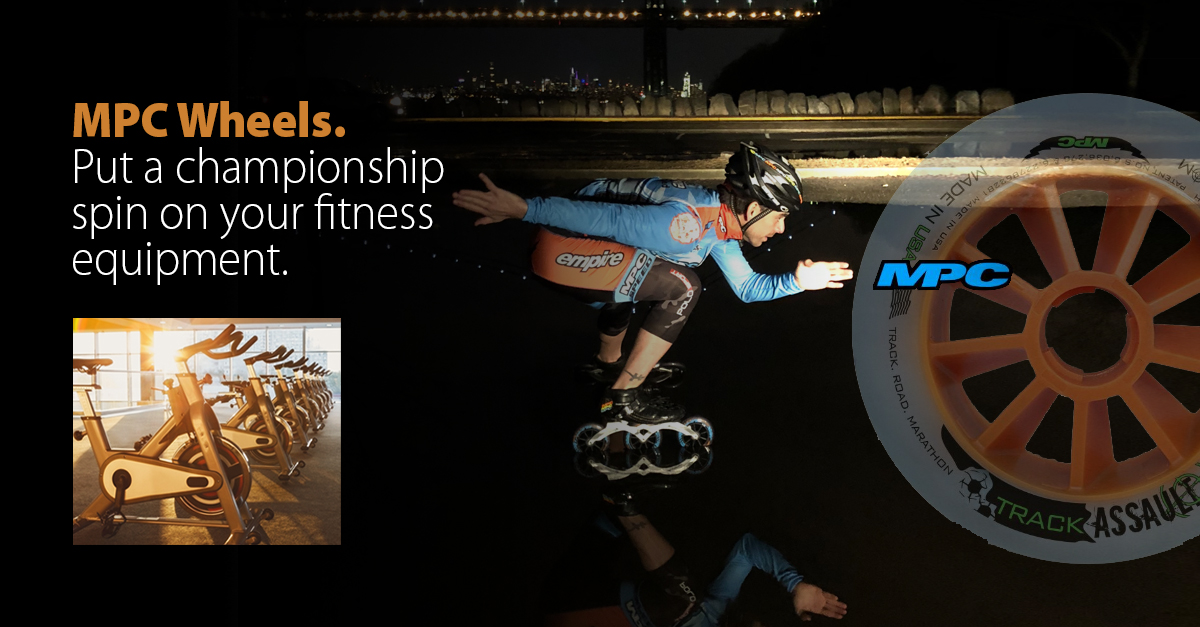 Put a championship spin on your fitness equipment!
Best athletes in the world rely on the best equipment in the world! What will your fitness equipment rely on? Our high-performance polyurethane wheels and components are designed for extended wear and resilience while solving flat setting issues. Custom engineered and made by MPC, the inventor of the fastest inline skates in the world. Our industry-leading
Durethane® technology
ensures superior performance and durability of equipment components, including a wide variety of components and wheels for fitness applications. We can help you develop the best material for your fitness application through our Early Design and Engineering Assistance. Contact our Tech Experts team to get started! Please call our MPC team at +1 (401) 946-4400 or send us an online inquiry.
Request a Wheel Sample
Start your high-performance wheel or component design. Request a free wheel sample!