CRANSTON, R.I., December 1, 2017 –Mearthane Products Corporation (MPC), a Rhode Island-based developer and manufacturer of customized polyurethane components since 1965 is pleased to announce the launch of the MPC DesignKit.
The MPC DesignKit features MPC's Durethane® technologies and was created to help product designers in making important material decisions in product and component design. This new tool includes samples that showcase the versatility of polyurethane chemistry, as well as some of the types of components that can be manufactured using polyurethanes. "The MPC DesignKit will help product designers in selecting materials that balance functionality and performance with cost and scalability," said Alejandro Martinez, Director of Marketing at MPC.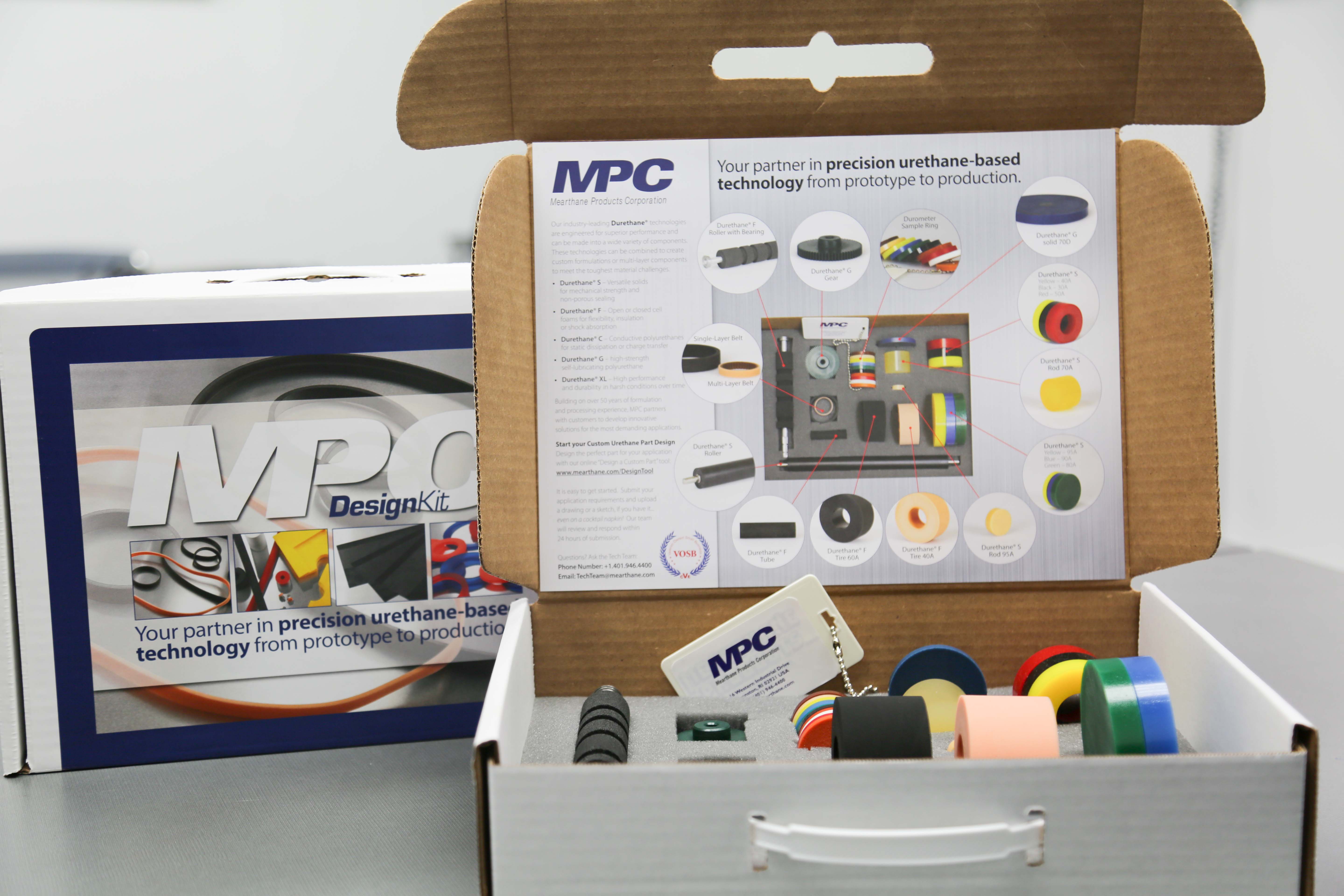 The samples in the MPC DesignKit allow product designers to get a feel for the different physical properties that can be specified with polyurethanes. Using these samples, an engineer can feel differences in hardness, Coefficient of Friction (COF), abrasion resistance, and many other properties. Moreover, the sample components provide an idea of how polyurethane can be molded or machined for prototypes or mass production.