CRANSTON, R.I. JUNE 23, 2017 – Mearthane Products Corporation (MPC), a Rhode Island manufacturer for over 50 years, announced that it has partnered with Dorcas International Institute of Rhode Island (DIIRI) to improve its employees' English language skills, with a first graduating class of 11 team members.
MPC, which develops and manufactures customized components for international Original Equipment Manufacturers (OEMs) of office automation, banking, postal systems and a wide variety of other markets, reached out to DIIRI to provide English Language Learner (ELL) training to its employees to better prepare them for its growth plans, including new and more sophisticated products and processes that will be introduced in the coming months. "We have a very talented and loyal team of employees at MPC," said company President Pete Kaczmarek, "and we want them to be able to grow and develop along with our company." Kaczmarek went on, "Our plans include bringing new business and processes to our Rhode Island facility, and that will require better communication between our team members and with customers."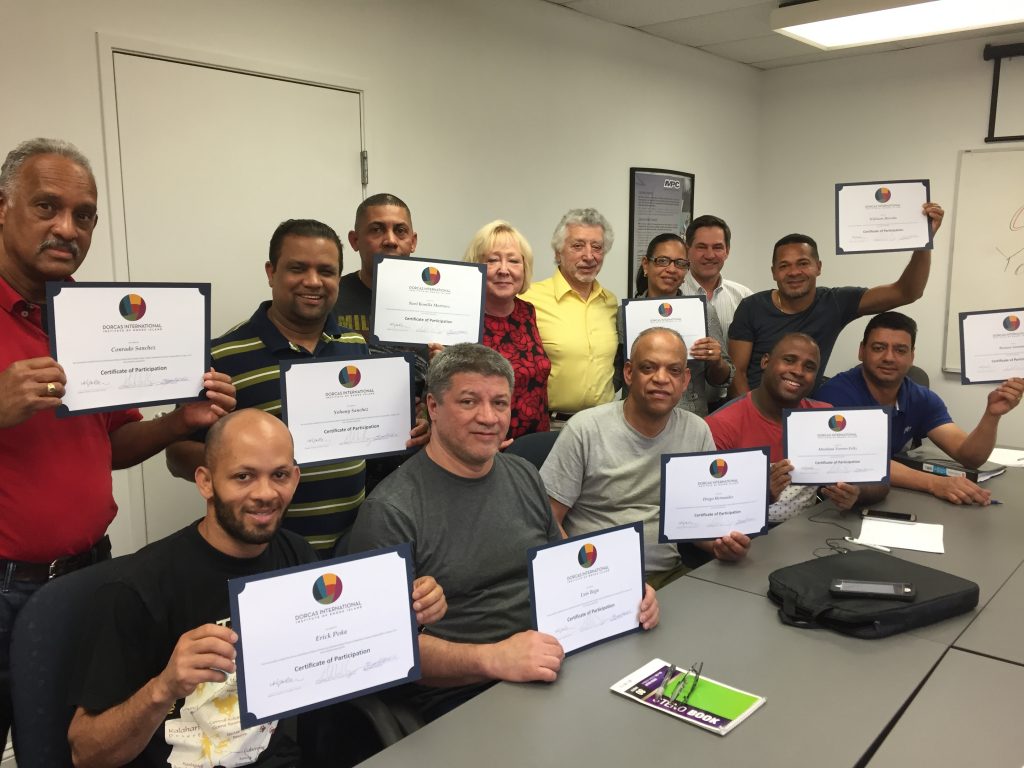 DIIRI provided a customized 12-week training course on site at MPC. Both the company and the employees invested time in the classes, which included company-specific language and documents. The class had to take an examination and in-class assessments to determine their level of growth, and all of the participants demonstrated a measurable increase in their conversational and industry-specific language abilities. "MPC and DIIRI have a shared vision. DIIRI is excited to partner with a company that invests in their workforce as much as we invest in furthering the educational opportunities of our clients, commented Kristen Williams, Education Director at DIIRI. "The classes offered not only teach English, but also integrate American civics and industry-specific language skills. As a result, participating students build community among their fellow employees and gain the necessary skills to participate fully and productively in American culture."
MPC plans to continue working with DIIRI on additional classes, including those with higher levels of technical and company-specific language and concepts. MPC plans to partner with the Rhode Island Department of Labor and Training (DLT), which has many programs that assist employers in providing training of this type to its workforce.
Kaczmarek concluded, "We are delighted with the results so far and look forward to additional programs with Dorcas and the DLT. We consider it a Win-Win-Win: the company gains with better-trained employees, the employees get valuable career and life skills, and the state of Rhode Island builds a stronger base of good manufacturing companies. This is how it should work."
ABOUT MPC: MPC is a global developer and manufacturer of customized machine components and sports wheels based on its patented polyurethane formulation technology. MPC has been a Rhode Island manufacturer since 1965, and was recently named the Small Business Adminstration's (SBA) Rhode Island Exporter of the Year.
ABOUT DIIRI: Since 1921 Dorcas International Institute of Rhode Island has welcomed people who are working to overcome cultural, educational, economic and language barriers and empowered them to achieve self-sufficiency and participate actively in our community. The agency provides client-centered services, advocacy and opportunities in family literacy and adult education, employment services, refugee resettlement, translation, interpretation, U.S. citizenship and immigration legal services to over 4,500 people each year.