News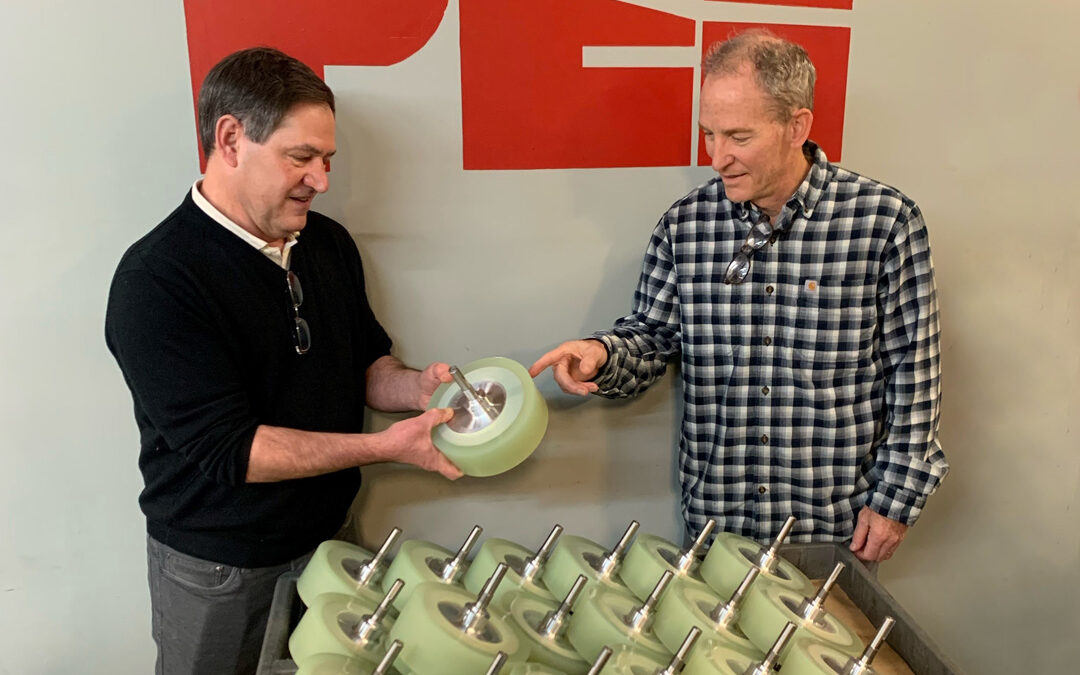 CRANSTON, R.I., January 3, 2023 – Mearthane Products Corporation (MPC) announced today that it has completed the acquisition of Precision Elastomers, Inc. (PEI), a manufacturer of custom thermoset polyurethane and silicone components based in Ipswich, Massachusetts. The purchase of PEI follows the company's strategic acquisitions of Snyder Plastics (SPI), of Bay City, Michigan, in May 2022, and Polyurethane Molding Industries (PMI), of Woonsocket, R.I., in 2020.
PEI specializes in custom molding polyurethane and silicone components widely used in mission critical applications in diverse industries, such as semiconductor manufacturing, robotics, and medical devices. "PEI reinforces our leadership position in custom thermoset polyurethane products for mission-critical applications," said Pete Kaczmarek, CEO of MPC. "Their unique precision manufacturing processes and molded silicone technology expand our already wide range of thermoset materials capabilities. In addition, the PEI portfolio introduces MPC to new customers in high growth applications who will benefit from our expertise and broad technologies."
Steve Edington, President and Owner of PEI, will work closely with the MPC team to ensure a smooth transition for customers and employees. Steve has led PEI after succeeding his father who founded PEI in 1981. Thanks to Steve's leadership PEI has grown to become a trusted partner for global customers in high-growth markets. "We are excited to join the MPC family and are looking forward to our next phase of growth together." PEI's team and operations will remain in their current Ipswich, MA location.
About Mearthane Products Corporation (MPC)
Mearthane Products Corporation (MPC) is a global technology leader in the development and manufacture of advanced polyurethane products. Building on over 55 years of formulation and processing experience, MPC partners closely with customers to develop innovative solutions to their toughest challenges in fitness & recreation, military & defense, medical devices, office automation, and a wide variety of industrial and consumer applications worldwide. MPC's products are made in the USA and shipped all over the world.
For more information, please visit: www.mearthane.com
About Precision Elastomers Inc. (PEI)
Precision Elastomers, Inc. is a leading manufacturer of custom molded products. PEI specializes in polyurethane, silicone, synthetic rubber casting and bonding to metal to manufacture the highest quality rubber rollers, molded parts, machine cores, and finished roller assemblies. PEI's products are used in semiconductor, medical device, robotics, and other mission critical applications. For more information, please visit:
https://www.pei-usa.com/
FOR IMMEDIATE RELEASE CRANSTON, R.I. APRIL 27, 2005 - Foam urethane products are available from MPC in a wide range of formulations. There are two basic product lines: mechanically mixed, microcellular foamS with a uniform, mostly open, cell structure; and chemically...
read more